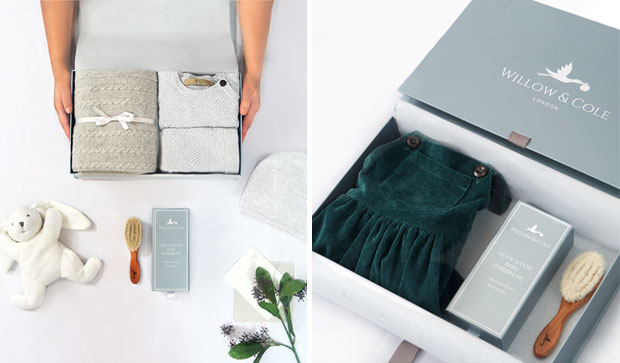 Willow & Cole Luxury Baby Gift Review
When your friends or family member welcome a new baby to their family, it's nice to give them a thoughtful new baby gift. Sometimes it's hard to know what to buy though. A stylish luxury baby gift set makes the perfect treat to celebrate a new baby.
Willow & Cole specialise in affordable luxury new baby gifts sets with different items with a focus on style, quality and practicality. The company was founded by two mums, Emma and Suki, with a passion for sourcing beautiful, luxurious, high quality baby products.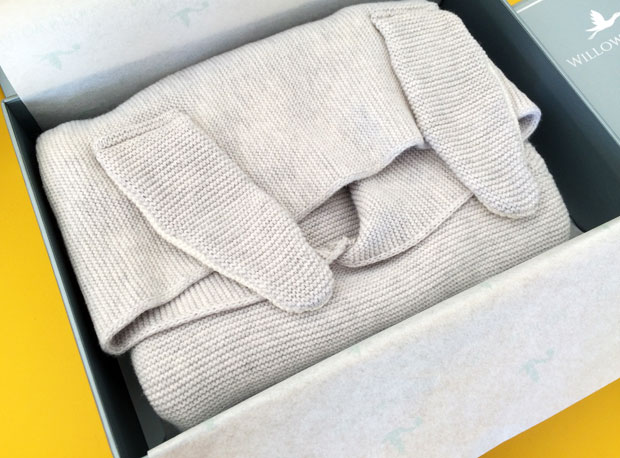 Some of the luxury baby gift sets contain a premium baby cashmere blanket, some have clothes, some have baby hair brushes or baby toys… choose the newborn baby gift set that appeals to you the most. There's plenty to choose from for baby boys and baby girls (most sets are gender neutral) for different budgets and you can purchase most items separately too.
When there are clothing items included in the gift set, you can choose the size yourself which is great as many new parents prefer to be gifted larger clothes as they'll already have lots of teeny tiny newborn clothes.
All new baby gifts form Willow & Cole are of high quality and come presented in their very own Willow & Cole gift box. These look great and can be kept to be used as a baby memory box or other storage.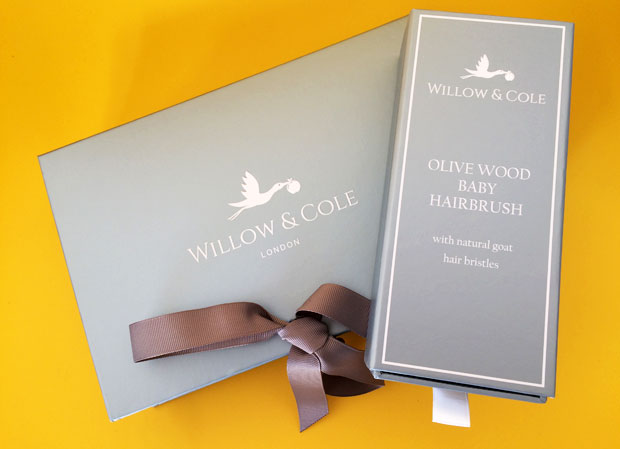 "The combination of quality, attention to detail and our ongoing mission to source the best material for our products is what we believe makes a Willow & Cole gift truly special."
– Willow & Cole –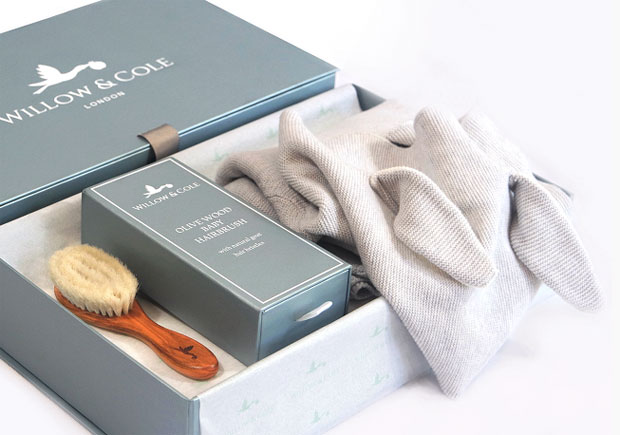 Willow & Cole Bunny Ear Hoodie and Olivewood Brush Set Review
We've been sent a premium baby gift set from Willow & Cole for this review and ours is the Bunny Ear Hoodie and Olivewood Brush Set (£44.95). This beautiful baby gift set is a unisex newborn baby gift that would make a wonderful welcome gift for a new baby or a great baby shower gift.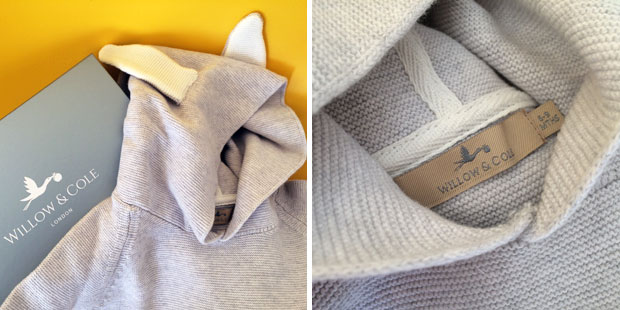 In this set you get an adorable 100% cotton Bunny Ear Hoodie that's so lovely and soft. You also get an Olivewood Natural Goat Hair Baby Brush with 100% goat hair and a wooden handle made from Olivewood. It's a wonderfully soft baby brush that's suitable from birth. I love these kinds of brushes for fluffy newborn hair.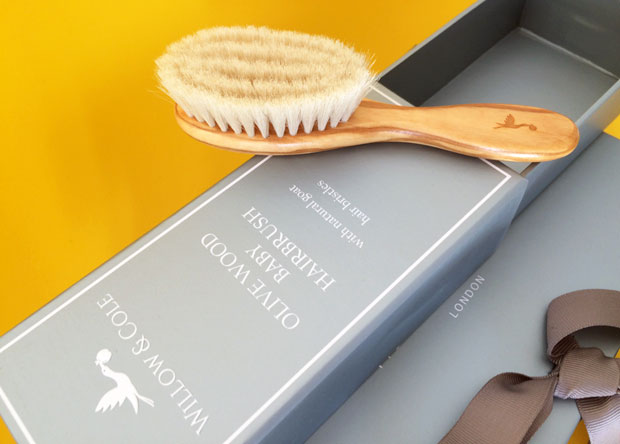 These gorgeous and luxurious items come packaged in Willow & Cole gift boxes with luxury tissue paper. It's a gorgeous gift that I would love to receive or be proud to give as a gift to a loved one.
In collaboration with Willow & Cole who provided me with this gift box in return for this blog post.
The post Willow & Cole Luxury Baby Gift Review appeared first on A Mum Reviews.